Version 2.0.64
- 2020 May
l OwnMyCopy's use of the Gmail API is now verified by Google Inc!
There is no more security warning when authorizing GSuite/Gmail accounts to OwnMyCopy.
l The software is now digitally signed.
l Restore to Gmail now supports connecting through Socks5 proxy.
l Fixed a bunch of various issues.
l Simplified the main window, backup log view, and backup history view. The result gives you a clearer view of your Gmail email backup status.
Version 2.0.51
- 2019 March
· Added the ability to move the central data store folder, see screenshots below: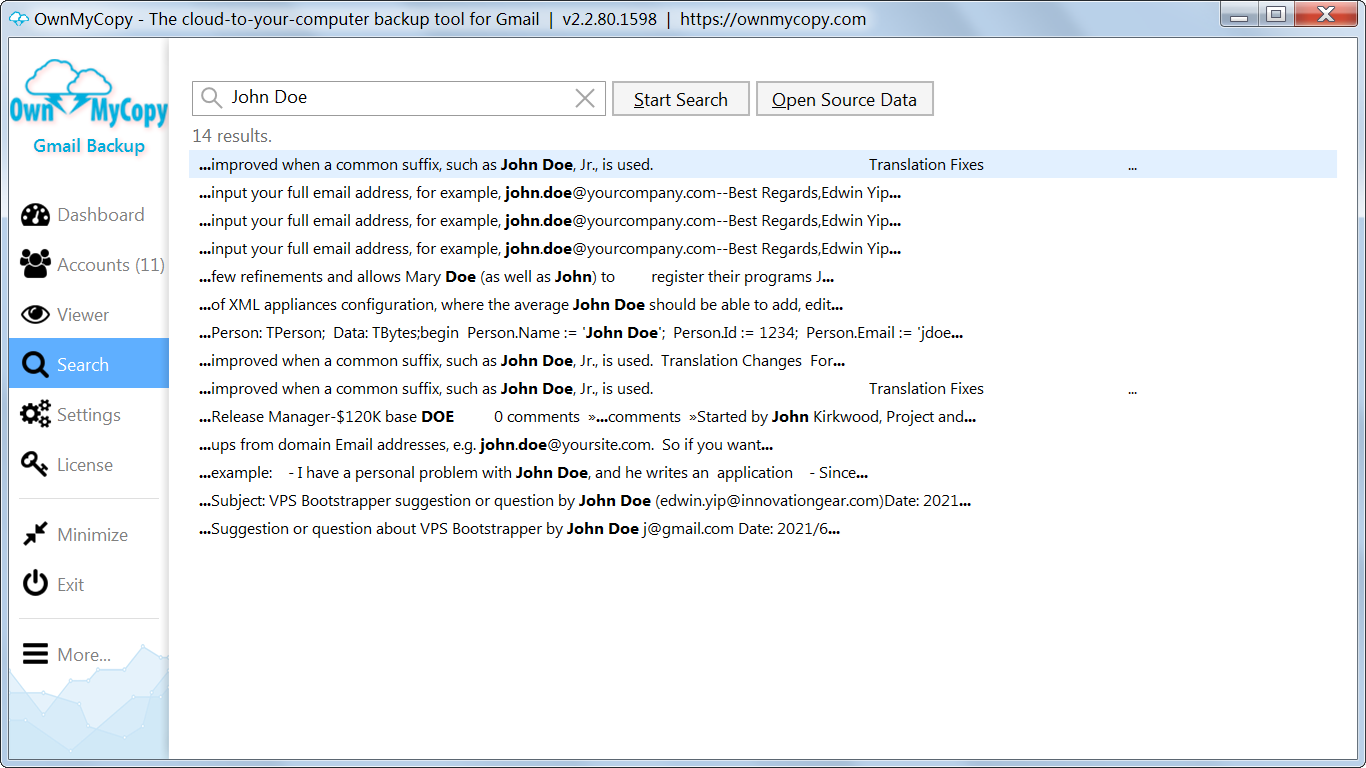 · Enhanced the dashboard – info about the location of the backup logs folder and settings file.
· Enhanced the email viewer: Wordwrap for the plaintext email body, so that no need to scroll horizontally.
Version 2.0.50
· To enable best data stability, warns the user to not have other programs to open the database file if the selected folder for storing backup data is located in a network drive.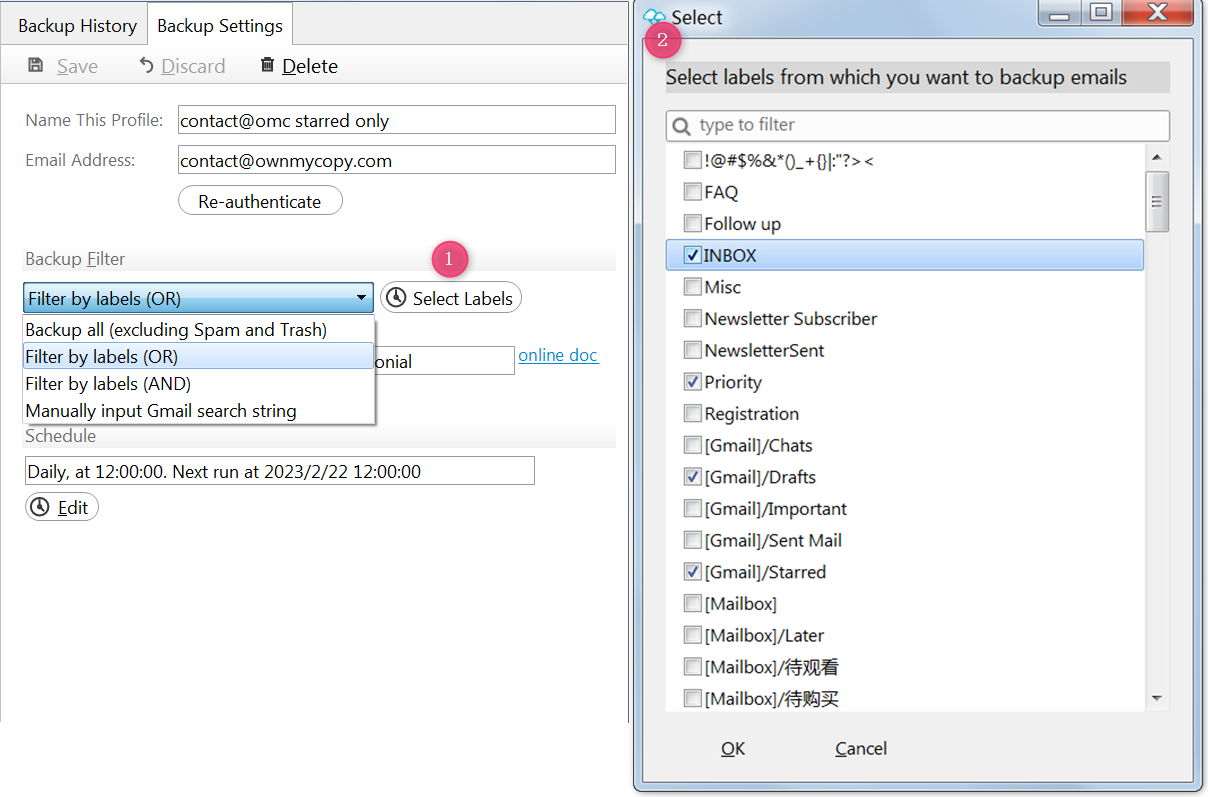 Version 2.0.49
This is a bugs-fixing release:
· Fixed: Gmail backup filters (Gmail's advanced search operators) didn't work during the backup.
· A small display issue of the Status column of the Account List view.
This is a significantly revamped version, it's a free upgrade for all existing customers and they can buy and use more license keys to add backup quotas. The following are the details:
· The user interface is new
o It's handier to manage your backup accounts and see backup history for each account.
o The email data viewer is fast, especially when there are backup tasks running in the background.
o A new dashboard that gives you a big picture of your backup data, see screenshot below: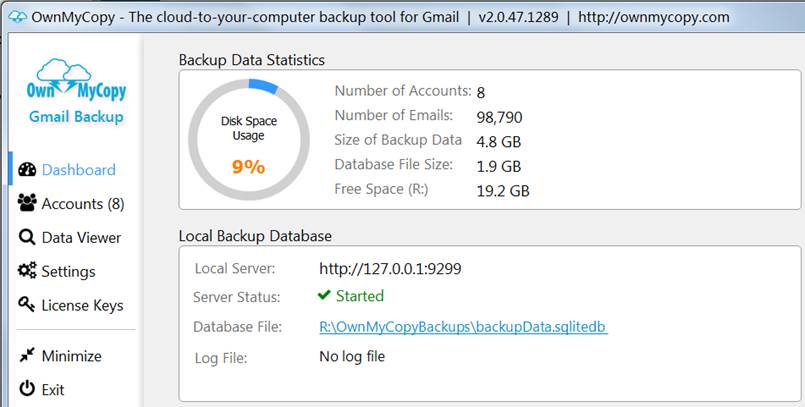 · The backup implementation is new
o The backup implementation is rewritten and is more stable.
o You can now use Socks5 proxy server to connect to the Internet.
· The backup scheduling mechanism is new, you can set OwnMyCopy to automatically run backups for your Gmail accounts in any of the following 4 ways:
o Run backup every X minutes.
o Run backup every X hours.
o Run backup on a daily basis at a specified time.
o Run backup weekly at the time you set.
· Multi-license key support
You can now buy multiple license keys and use them with OwnMyCopy.
· New issue report mechanism
When even an error happens during the backup, you can optionally upload the technical details (no private info of yours) to your bug reporting server running at https://server.innovationgear.com
This is the old version and the release notes are not included here.